Posted By Rebecca McCorkindale, Tuesday, June 14, 2016

Are there any other libraries out there hosting reading parties for #Readathon2016? If you are, then please be sure and register your event on the official website. Right now my library is alone on the Nebraska page, and I'd love to see that page filled with events.
I mean, look at how lonely we look:
We are so cold and lonely...
Registration is super-easy: all you do is email the basic information to readathon@penguinrandomhouse.com. That's it!

We plan on handing out "race bibs" to participants, and then if they read at our library for a half hour, they earn a special participation medal (that will be used to both promote and given out for our Summer Reading Program).
Feel free to reach out to me if you have any questions.
Rebecca Mccorkindale
Current SCYP Chair
gpl.asstdirector@gmail.com
This post has not been tagged.

Permalink | Comments (0)
Posted By Rebecca McCorkindale, Wednesday, May 4, 2016

I am so very thrilled to be part of the PLTS/SCYP Spring Meetings!

Be sure to register here and know that you can pay for your registration with a credit card, or by mailing in a check (there's more details within the registration process).
Rebecca McCorkindale
Current SCYP Chair
hafuboti@gmail.com
This post has not been tagged.

Permalink | Comments (0)
Posted By Rebecca McCorkindale, Tuesday, March 15, 2016

A Nebraska K-8 School Library
Could Win a $5,000 Award!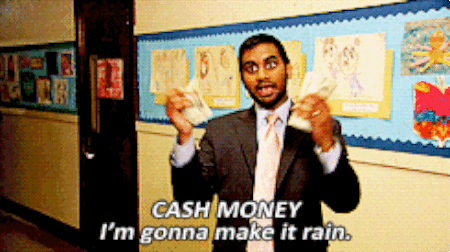 The Sara Jaffarian School Library Program Award recognizes a humanities program, held by a K-8 school library in the 2015-16 school year, that broadened students' perspectives and helped them understand the world.
Eligible school libraries should apply by May 6. You can find more award information and guidelines at www.ala.org/jaffarian or contact me with any additional questions.

The last award was granted to Perry Meridian Middle School in Indianapolis for its R.O.A.D. I Travel program, a genealogy project that taught students how to track their family history through documents, interviews and research. Information about this and other past awardees can be found on the website.

Be sure that your Elementary and Middle School Library Media Specialists are aware of this wonderful award! Feel free to copy/paste this information to them in an email.

Let's overwhelm the ALA with nominations for our fabulous NE school libraries!
Rebecca McCorkindale
Current SCYP Chair
hafuboti@gmail.com
This post has not been tagged.

Permalink | Comments (0)
Posted By Rebecca McCorkindale, Tuesday, February 16, 2016

We made the catapult from 2016's summer reading manual on pg. 160. Instead of the spoon I used a pop bottle cap hot glued on. I did a quick discussion on what a catapult was used for, then taught them how to make one. The kids had a blast making their catapults.
Once the catapults were constructed we had contests where the snowballs were marshmallows:
Who could shoot the farthest?
How many could hit a target?
Then we shot at each other!
One little girl made a snowball out of a bunch of marshmallows.
Afterwards I served rice krispie treats.

[You can discover more of Lisa's fun events on her library's Facebook page. Pictures provided by Lisa Guthals]

This post has not been tagged.

Permalink | Comments (0)
Posted By Rebecca McCorkindale, Thursday, January 28, 2016

Club Next is an after school program for Kindergarten through 3rd grade where children participate in hands on activities designed to build life skills. Activities include stories, crafts, science activities and the last few months have been focused on food. We're just finishing up a curriculum written by Tonia Durden, the assistant professor and early childhood extension specialist at the University of Nebraska, called Making Food. Here they learn the importance of food safety, health, and nutrition. To wrap up this curriculum students will finally apply all their learned skills to create a well balanced menu plan of their own using the recipe books from our library, while snacking on an example of a well balanced breakfast that includes dairy, protein, fruits, vegetables, and grains. Of course, they love the after-school-snacking, which was an integral piece of this particular curriculum!
These next few months are scheduled to include activities revolving around recycling and reusing, outdoor skills, and experimenting with foods. There are quite a few activities we are so excited to introduce; like making our own paper, crafting with old book pages, fizzing sherbet, and a balloon candy experiment. Which will also include some snacking I'm sure.
Becky Lowery
Kimball Public Library
[Photos courtesy of Kimball Public Library. You can see more pictures and get inspired by the team at KPL by checking out their Facebook Page]

This post has not been tagged.

Permalink | Comments (0)
Posted By Rebecca McCorkindale, Thursday, January 21, 2016

Reading Buddies are smaller, lap sized stuffed animals that are placed in a basket in the library that children (we call them littles in our library) can sit down with and read to while they are visiting the library. They range from beanie baby sizes to about 8-10 inches tall and are a variety of animals. We have approximately 20-25 buddies that they can chose from.
The idea originated from talking to my daughter who is a 2nd grade teacher and was starting to use them in her classroom to help her students with their reading. After our conversation I thought it would be a great way to help readers in our library learn to read aloud, use inflection, and still have a friend to read to if they came in either without a friend to partner read with, to take turns with the parent who may be helping another sibling, or for daycares/babysitters who may have more than 1 early reader with them.
We have the buddies set up in an area in the library and the littles can come over and pick out the buddy that they want to read with while they are visiting the library. They may switch reading buddies at any time but they stay in the library so that they will be there the next time they visit. January 4th was the first day that we have had them out in the library and we had a group in this afternoon that was interested in trying them the next time they were in after hearing about them. It's too early to see how it will go but we have great hopes for this fun aspect for the littles when they stop in the library.
Jackie Larson
Library Director - Gilbert Public Library
[Be sure to check out Gilbert Public Library's Facebook page for other great ideas! Photo courtesy of
Jackie Larson.]

This post has not been tagged.

Permalink | Comments (0)
Posted By Rebecca McCorkindale, Monday, January 11, 2016

The Do You Want to Build a Snowman was a theme that I used for our weekly storytime program for those ages 2-5. I was trying keep the regular storytime attendees interested while encouraging those that only come sometimes, so I sent out postcards. I gave each storytime a catchy title and included the other activities the library had planned for the month of December.
Do You Want to Build a Snowman was a fun time for everyone. I had the craft prepped by hot gluing 2 paper plates and making boots, mittens, scarves, eyes, hats, buttons and carrot noses. The pom poms for the top of the hat were donated by one of our faithful patrons.
We opened storytime with our songs and used our week/month/season chart as always. Then the kids and I talked about the steps to building a snowman and what you needed. I read the books that I had chose about snowmen and then we worked on our craft. The kids always have a fun time and the craft was something all of them could make their own by choosing their own colors of items to build their snowman.
Lisa Karnes
Children's Librarian-Hartington Public Library
[You can see a few more adorable pictures from this event on Hartingon Public Library's Facebook page. Photo courtesy of Lisa Karnes]

This post has not been tagged.

Permalink | Comments (0)
Posted By Rebecca McCorkindale, Tuesday, January 5, 2016

Each week a different grade of students (K-4) visits the library through our school's CCLC (Crete Community Learning Center) program. We've teamed up with Susan, the Outreach Librarian, and two of the facilities she visits every week.
During the school year, each grade visits a facility once. We take books for the students to read to the residents and a craft for the students and residents to work on together. The CCLC students then give the decorations to the residents to keep. We normally make a craft that can be hung on the door of the residents' rooms. Months after the visit, the decorations can still be found on many doors!
It is amazing to watch the interaction between the two groups. Upon arrival, the students are tentative but as the hour progresses, they start to warm up and connect with the residents. By the end of their time together, they've developed a camaraderie and hugs and smiles are exchanged. One student told his teacher, "I like coming here. Let's do this every week!"
Laura Renker
Children's and Young Adult Services at Crete Public Library
[Check out more pictures of the CCLC program HERE and HERE on Crete Public Library's Facebook page. Photos courtesy of Laura Renker]

This post has not been tagged.

Permalink | Comments (0)
Posted By Rebecca McCorkindale, Wednesday, December 23, 2015

I wanted to make you all aware that Storytime Underground has just announced its creation of local chapters, and Nebraska has one! And I'm leading it!

Right now it'll be focused on a Facebook Group, but I hope that eventually it'll lead to fun informal meet-ups and more. Have a YS job opening at your library? Share it here! Have a tricky child behavior question? Ask it here! Want to humblebrag or share fun ideas/pictures? Brag and share them here!

This is a brand new endeavor, and we can really mold this into a group that helps us grow and develop into even better servers to youth and their families.

And since we're sort of alone here in the middle of the country, then feel free to invite friends in adjacent states. They can check it out, and see if they'd like to submit themselves to the SU joint chiefs to start a chapter in their state. Cool? Cool.

Feel free to ask any questions in the comments, or reach out to me via email (hafuboti@gmail.com). I can hardly wait to see what happens with this group!

Also, I want to give a shout out to the Teen Services Underground Facebook group. Maybe they'll someday have local chapters as well.

This post has not been tagged.

Permalink | Comments (0)
Posted By Rebecca McCorkindale, Saturday, December 19, 2015

Hi, everyone!
I wanted to be sure and let you all know about an amazing continuing education course that's happening this spring (and which you can register for now at a discount until March 6). If someone asked me what has helped me the most in dealing with child/parent management at the library, then without a doubt I'd say this class called Child Development, Library Space, and Behavior: Set Up Your Library for Success.

Informally, it's known as Iron Fist on the blog Bryce Don't Play. She breaks down the class on this post and includes a link to the registration page (which I've linked to above). You can also read her thoughts on Iron Fist here, here, and here. Therefore, you can (like I did) learn the basic information about what is taught in this class, but WOWSA! the class really brought those lessons home and gave me greater confidence.

Please feel free to comment here or send me an email (hafuboti@gmail.com) if you have any questions about this course.

Tags: continuing ed

Permalink | Comments (0)